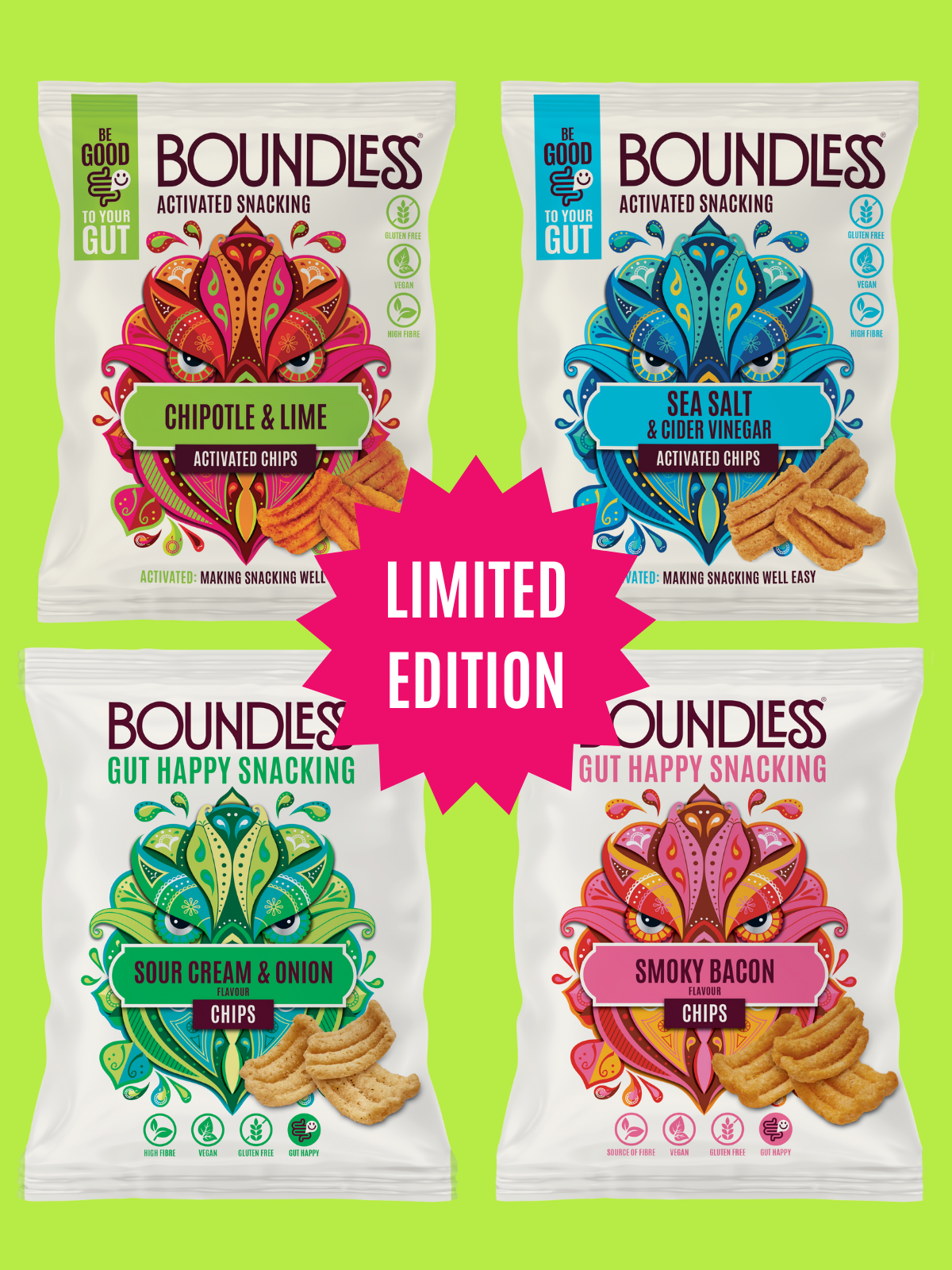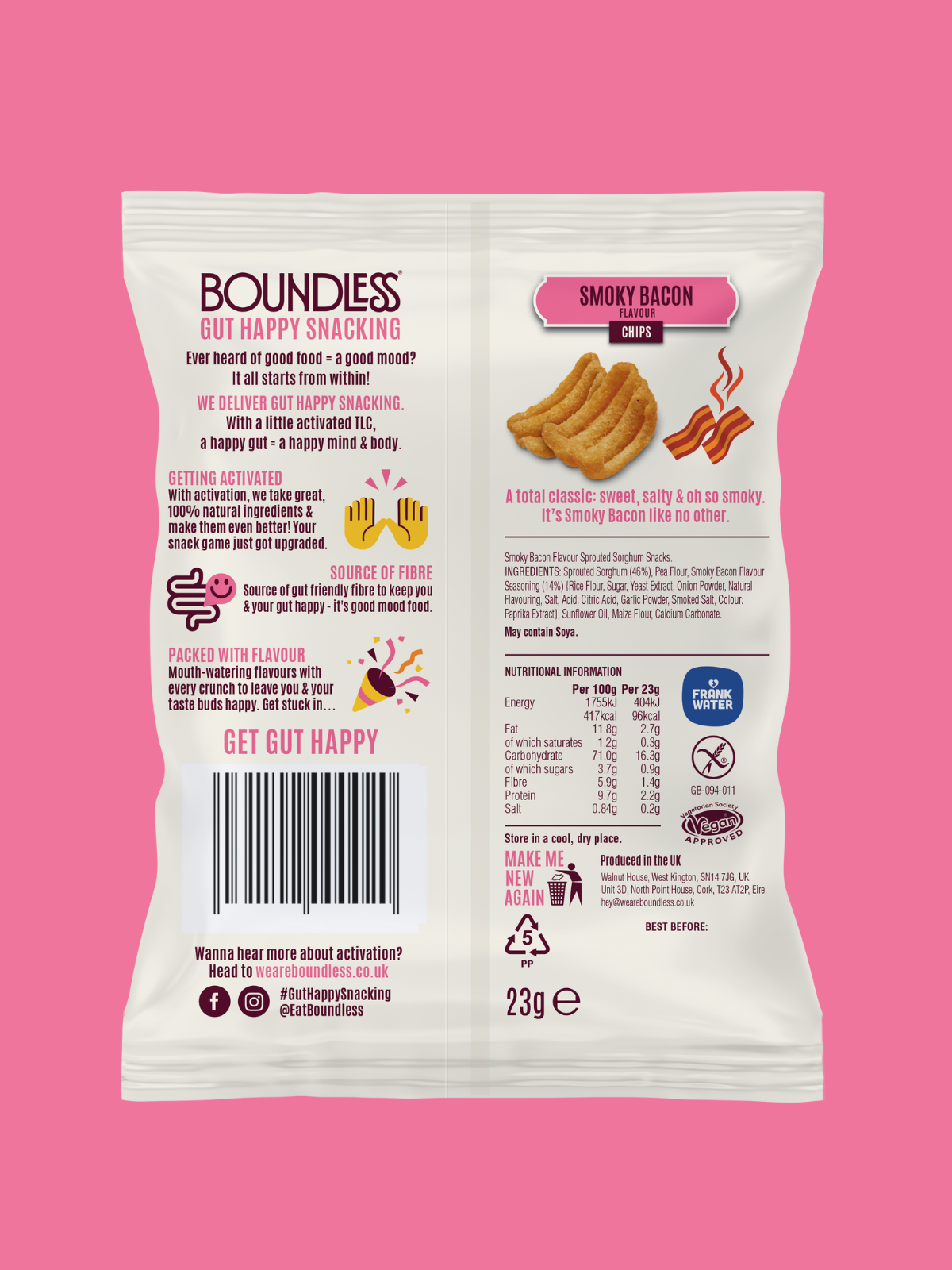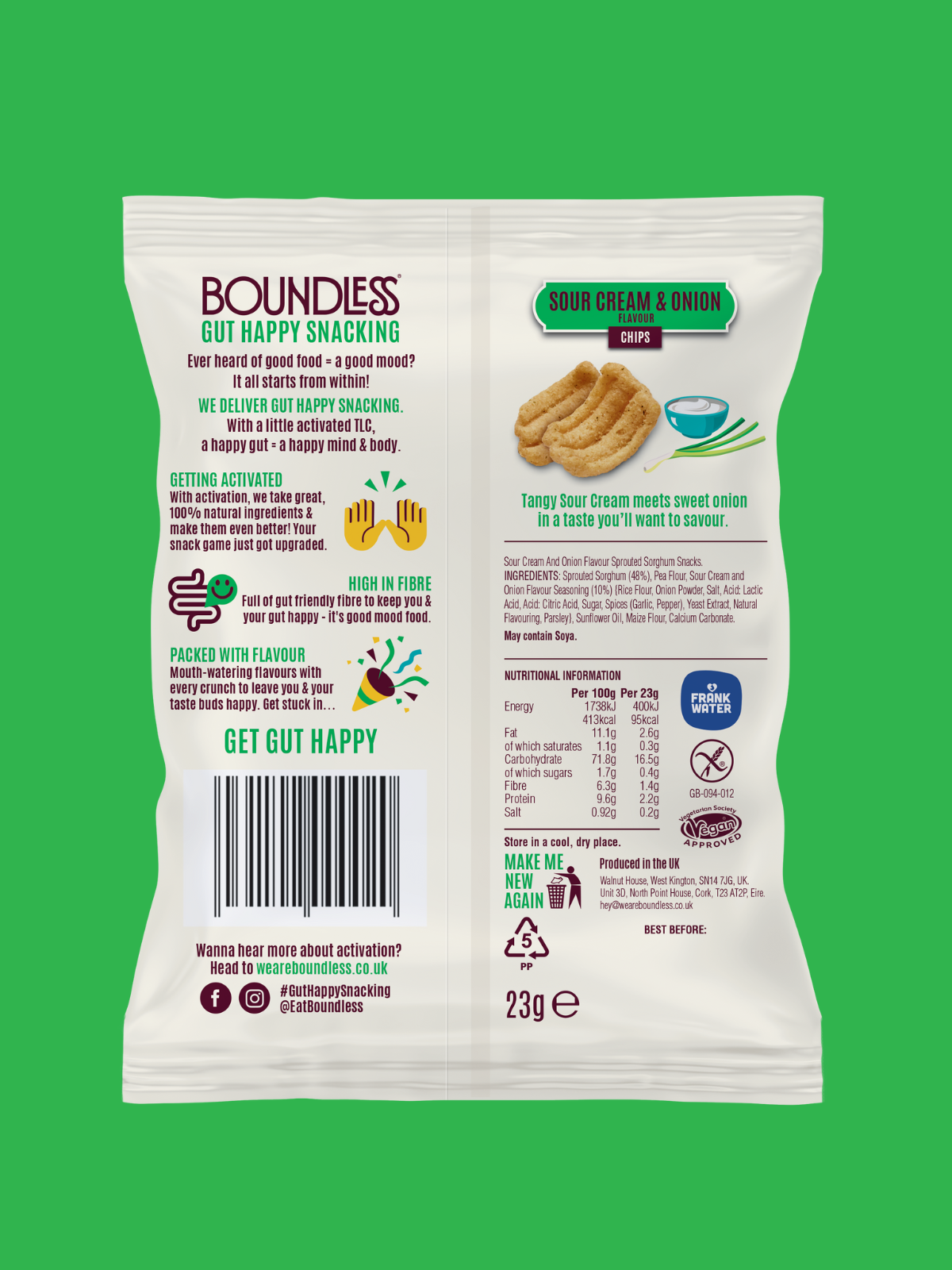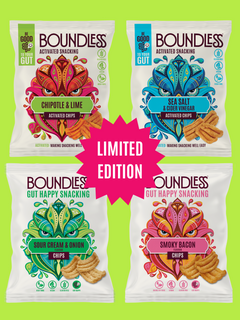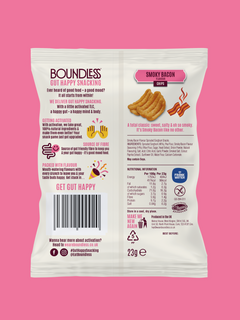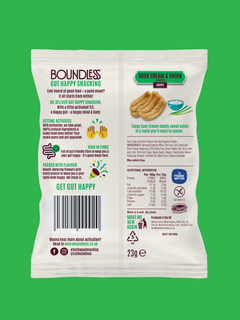 *Limited Edition* Chips 23g Mixed Taste Pack (4 x 23g)
4 x Single Serve 23g Chips (1 x each flavour)
Meet our exclusive Chips Mixed Taster Pack! Arriving in 23g snack packs, these activated powerhouses mean gut friendly fibre, packed full of nutrients & mouth-wateringly good flavours.
Smoky Bacon: A total classic: sweet, salty & oh so smoky. It's Smoky Bacon like no other.
Sour Cream & Onion: Tangy Sour Cream meets sweet onion in a taste you'll want to savour.
Chipotle & Lime: Spicy Chipotle meets zesty lime in a sweet & smoky fusion. Pure Mexican magic.
Sea Salt & Cider Vinegar: A sprinkle of sea salt and a kick of tangy cider vinegar. You can't beat a classic. 
✓ ACTIVATED ✓ VEGAN FRIENDLY ✓ GLUTEN FREE ✓ KIND TO YOUR GUT ✓ 23G SNACK PACKS ✓ NON-GMO ✓ 100% NATURAL INGREDIENTS ✓ PLANT POWERED PROTEIN ✓ GAME-CHANGING FLAVOUR

ACTIVATED

GLUTEN FREE

Vegan

HIGH FIBRE

GUT HEALTH

HIGH PROTEIN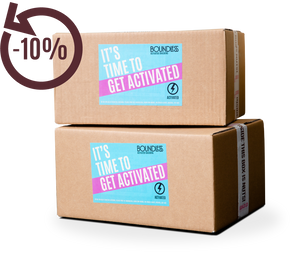 SUBSCRIBE & SAVE
Choose a time that works for you, and have your fave snacks delivered on repeat without having to lift a finger*- it's literally that easy.
(*you might wanna get the door when they arrive though.)
Explore more
Check out the rest of our activated range...