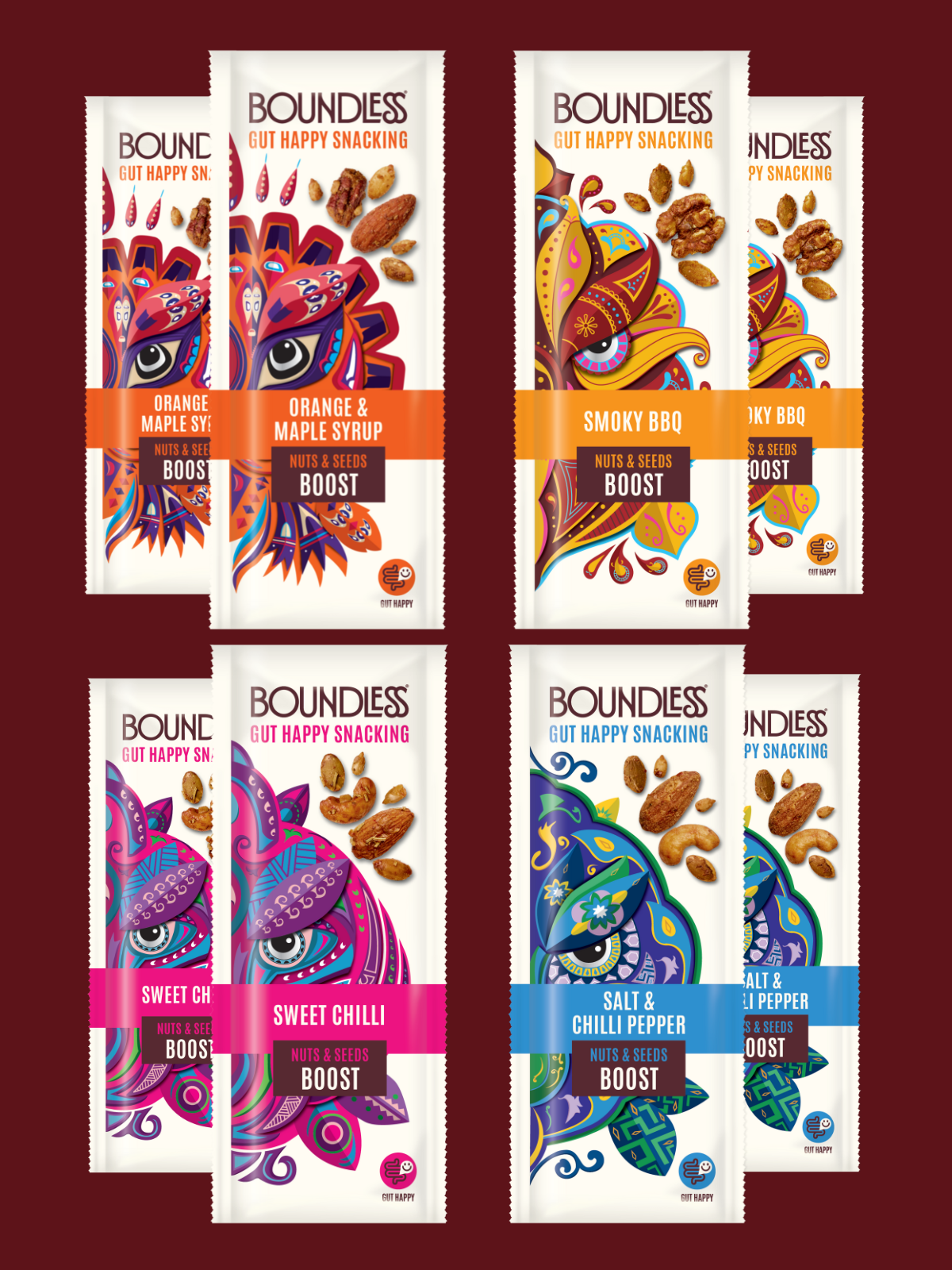 Boosts Mixed Case (8 x 25g)
A mixed case combo of your favourite nuts & seeds Boosts flavours! 
8 x 25g Single Serve Bags:
2 x Orange & Maple Syrup
2 x Smoky BBQ 
2 x Sweet Chilli
2 x Salt & Chilli Pepper
Looking for a Boost? Our activated snacks mean gut friendly fibre, packed full of nutrients & mouth-wateringly good flavours.

✓ ACTIVATED ✓ VEGAN FRIENDLY ✓ GLUTEN FREE ✓ KIND TO YOUR GUT ✓ 25G SNACK PACKS ✓ NON-GMO ✓ 100% NATURAL INGREDIENTS ✓ PLANT POWERED PROTEIN
SPOT ON!
These Boundless snacks are what ALL snacks should aspire to!
Boosts Mixed Case (8 x 25g)
Excellent product
As a gut restoration specialist it's very difficult to find healthy on the go snacks. I love this selection of seeds and nuts and either eat them when I can't find something healthy out and about or add them to my salads for extra crunchy goodness. Great work Boundless!
Great - our staff love them!
Its been a real hit with the staff members, they love them.

ACTIVATED

GLUTEN FREE

Vegan

HIGH FIBRE

GUT HEALTH

HIGH PROTEIN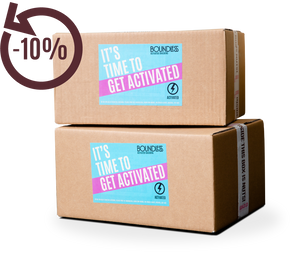 SUBSCRIBE & SAVE
Choose a time that works for you, and have your fave snacks delivered on repeat without having to lift a finger*- it's literally that easy.
(*you might wanna get the door when they arrive though.)
Explore more
Check out the rest of our activated range...