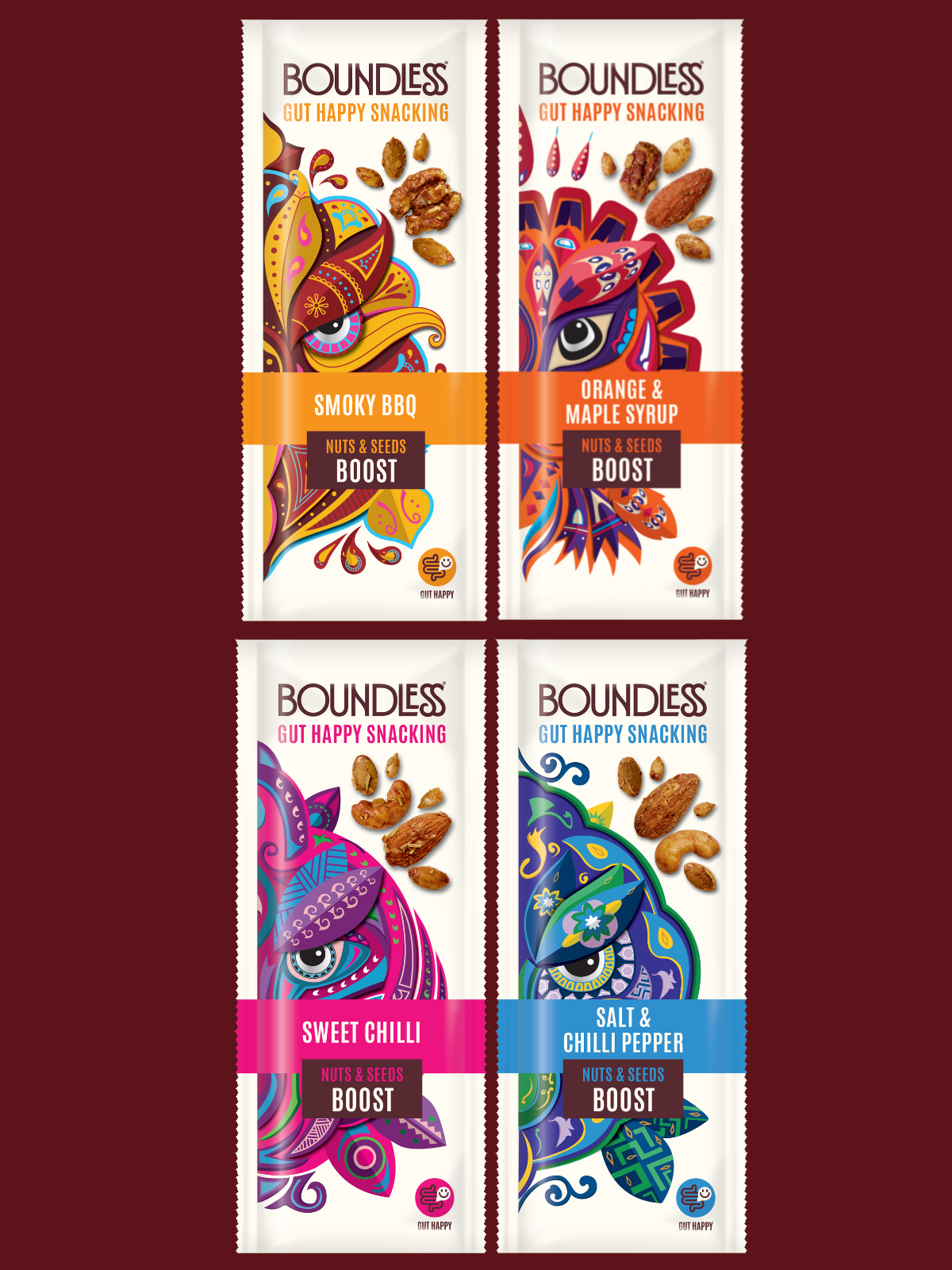 Boosted Taster Pack (4 x 25g)
Meet our BRAND NEW Nuts & Seeds Boosts!

4 x 25g Single Serve Bags:
1 x Orange & Maple Syrup
1 x Smoky BBQ 
1 x Sweet Chilli
1 x Salt & Chilli Pepper
Looking for a Boost? Our activated snacks mean gut friendly fibre, packed full of nutrients & mouth-wateringly good flavours.

 *ONLY ONE FREE TASTER PACK PER PERSON*
✓ ACTIVATED ✓ VEGAN FRIENDLY ✓ GLUTEN FREE ✓ KIND TO YOUR GUT ✓ 25G SNACK PACKS ✓ NON-GMO ✓ 100% NATURAL INGREDIENTS ✓ PLANT POWERED PROTEIN
I did not receive my order
I already replied to the original email but my order has not been delivered.
Very disappointed.
Didn't like these at all. The flavours were very strange. The seeds were quite bitter & seemed overcooked. The only things that tasted nice were the almonds. Not something I would buy again.
Excellent product!
These are such a lovely snack. Tasty. Will definitely be buying more.
Worst Snack ever
I have never tasted a snack so awful. The flavours tasted nothing like they were supposed to. Would never purchase
Boosted Taster Pack (4 x 25g)

ACTIVATED

GLUTEN FREE

Vegan

HIGH FIBRE

GUT HEALTH

HIGH PROTEIN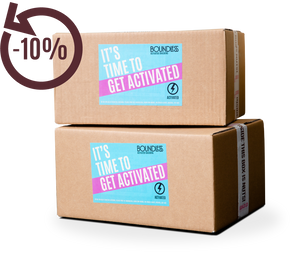 SUBSCRIBE & SAVE
Choose a time that works for you, and have your fave snacks delivered on repeat without having to lift a finger*- it's literally that easy.
(*you might wanna get the door when they arrive though.)
Explore more
Check out the rest of our activated range...